V letu 2021 je v sklopu založniškega projekta ustanov piranske italijanske skupnosti, katerega cilj je približati kulturno dediščino kraja mladim, izšla dvojezična knjiga La compagnia del faro – Druščina s svetilnika. Prvenec Katje Dellore, učiteljice na Osnovni šoli Vincenzo in Diego de Castro v Piranu, je čisto slučajno prerasel v delo, ki je združilo tri generacije avtoric širše družine Dellore. Za prevod zgodbe v slovenščino in grafično oblikovanje knjige je namreč poskrbela sestrična Mia, ilustracije pa je narisala teta Nada, Mijina mama. Slednje so od začetka novembra razstavljene v Tartinijevi hiši, kjer čakajo na obiskovalce.
Knjiga Druščina s svetilnika pa še zdaleč ni prva, ki so ji ilustracije Nade Dellore dale poseben pečat, saj je svoje ustvarjalne veščine že neštetokrat prelila v ilustracije za učbenike in delovne zvezke za poučevanje slovenskega jezika na osnovnih šolah z italijanskim učnim jezikom, kot ilustratorka in hkrati soavtorica pa je sodelovala pri pripravi učbenikov in delovnih zvezkov za poučevanje italijanskega jezika na slovenskih osnovnih šolah.
No, čisto prve ilustracije je Nada ustvarila še kot dijakinja koprske gimnazije, uporabili pa so jih v knjižici, v kateri je bilo prikazano, kako se obrezuje črni ribez. Svoje prve ilustratorske objave se zelo dobro spominja.
'Knjižico imam doma, narisala sem grmiček črnega ribeza, kako se obrezuje, kje se odreže. Sicer na publikaciji ni pisalo, da sem ilustrirala, je pa bil poleg listek z zahvalo dijakinji Nadi,' je dejala.
Takrat je sanjala o tem, da bo postala arhitektka, a je zaradi težav z očmi morala spremeniti načrte o prihodnosti. Naposled se je odločila za jezike in po študiju poučevala italijanski jezik na Osnovni šoli Dušana Bordona v Kopru. Tam je veliko sodelovala z dr. Lucijo Čok, takratno svetovalko za italijanski jezik na Zavodu za šolstvo, ki je želela v šolski sistem vpeljati naprednejše učbenike, s katerimi bi izboljšali znanje italijanskega jezika, ki je bilo na obali vedno na nizki ravni. Nada je bila pravšnja sodelavka, saj je pri svojih urah že samoiniciativno uporabljala prijeme, ki takrat še niso bili v učnih programih.
'Vse stvari sem najprej narisala na tablo, tako da je bila slika pred besedo. Učila sem tudi s pomočjo pesmic, kot so recimo tiste s tekmovanja Zecchino d'oro. Pri pesmi Orazio, il cane dello spazio smo tako narisali raketo in psička, prinesla sem kaseto … Poslušali smo in peli. Jezik sem učila skozi risbo in glasbo,' se spominja nekdanja učiteljica italijanščine.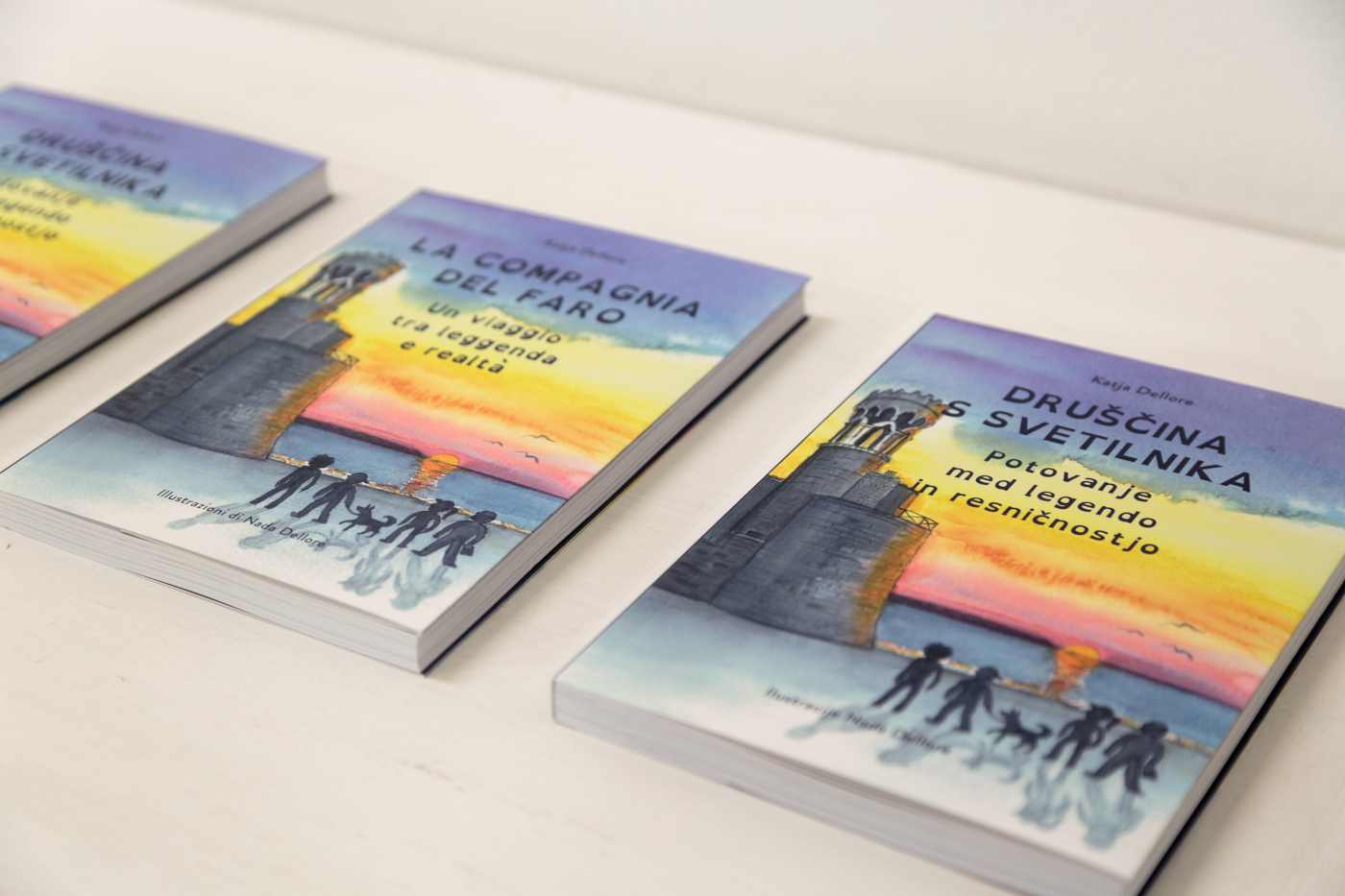 Kot je še pojasnila, na študiju ni bilo govora o tovrstnih učnih prijemih, uvajati so jih začeli šele kasneje, ko so se oblikovale tri metode učenja – skozi motoriko, glasbo in risbo.
'Dr. Luciji Čok se lahko zahvalimo, da smo dobili zelo napredne učbenike za tiste čase,' je še dodala Dellore.
Posebnost njunega učbenika Imparo l'italiano giocando je bila tudi ta, da so bile vse lekcije v njem predhodno preizkušene v razredu z učenci. In čeprav je pri njem sodelovala kot lingvist, je zanj prispevala naslovnico in vse predloge, ki pa jih je nato prerisala Marjanca Jemec – Božič, saj sama ni bila kvalificirana. A že v naslednjem učbeniku z naslovom Parlo e gioco, gioco e parlo se je lahko podpisala tudi pod ilustracije, saj se je k njenemu poklicnemu profilu pridružil naziv akademske slikarke.
Sanje namreč niso kar tako in se ne pustijo odgnati. Tudi Nadi se niso. Še več, po njenih besedah jo je slikarstvo ves čas preganjalo, saj je risala že kot otrok.
'Moji bližnji so se ustrašili, da bom postala preveč zagrenjena, zato so mi svetovali, naj pač pustim delo in grem študirat. In sem to storila,' je dejala.
Da, po trinajstih letih poučevanja se je odločila, da je čas za uresničitev svojih sanj. Na šoli, kjer je delala, so jo seveda malo čudno pogledali, ko jim je sporočila, da odhaja, a so hkrati morali priznati, da je zelo pogumna. Ob podpori staršev in moža, ki ni želel imeti tečne žene, je pri tridesetih letih opravila sprejemne izpite na beneški likovni akademiji in znova postala študentka.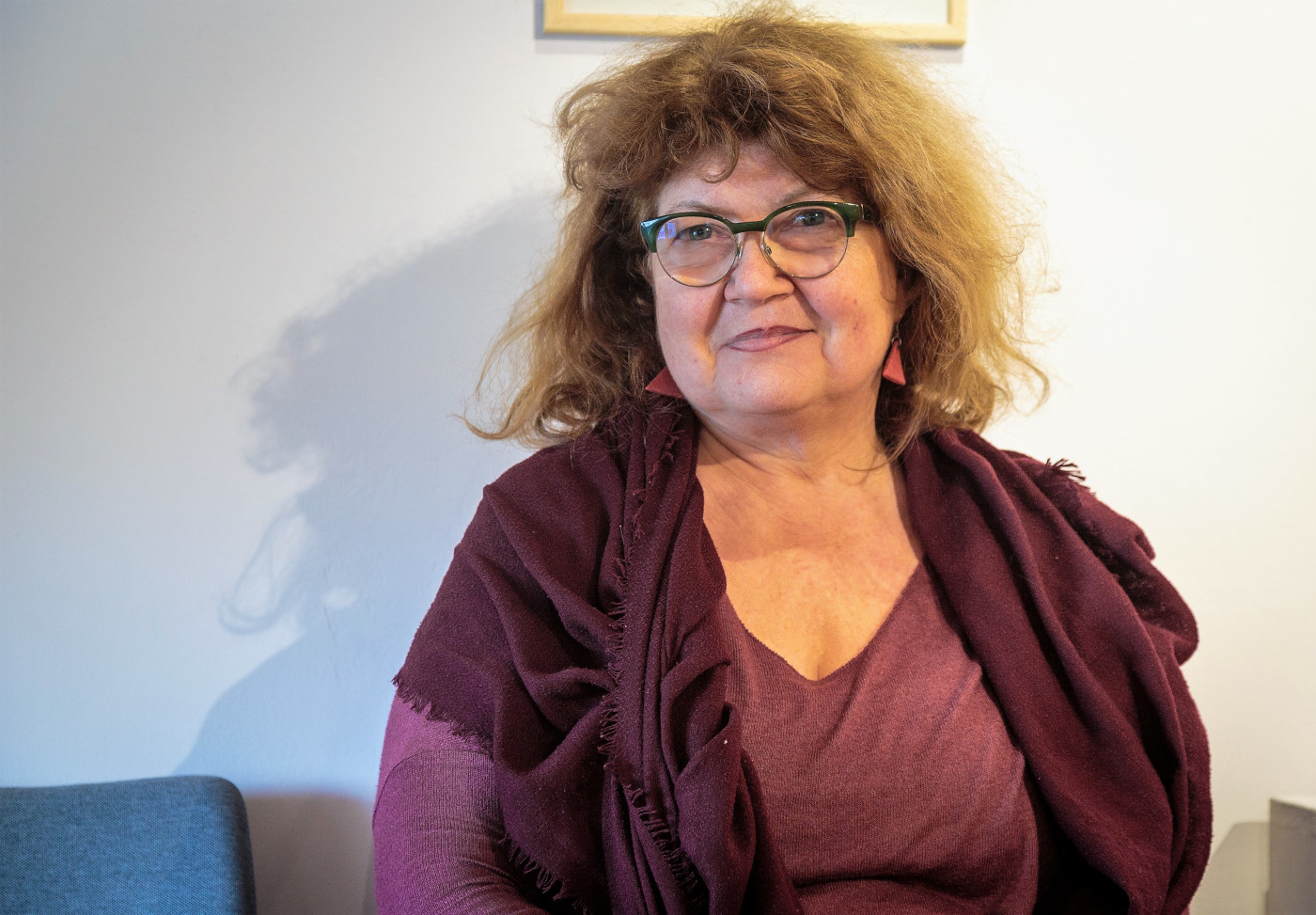 'Zelo lepo je bilo postati še enkrat študent, čeprav sem veliko delala doma. Bili smo ena taka prijetna skupinica, v kateri je bila tudi Fulvia Zudič, najstarejši pa je bil Ljubo Radovac, s katerim sva pogosto skupaj potovala na vlaku, se pripravljala na izpite in si veliko pomagala,' je Nada povedala o študentskih časih v Benetkah, kjer je obiskovala razred že pokojnega slikarja Carmela Zottija.
V drugem delovnem obdobju se je tako znova posvečala poučevanju, le da je tokrat skušala učencem od šestega do osmega/devetega razreda Osnovne šole Vincenza in Diega de Castra približati likovni svet. Likovno vzgojo/umetnost smo najbrž vsi imeli radi že zato, ker se zanj ni bilo treba učiti. A po Nadinih besedah so se ravno tisti z malce slabšim uspehom radi udejstvovali ravno pri tem predmetu.
'Učenci naj bi se pri likovnem pouku naučili ceniti umetniška dela, učitelj naj bi jih spodbujal k spoznavanju kulturne in umetniške dediščine, jih učil spoštovanja njene vrednosti, spodbujal k obisku likovnih razstav in jih učil vsaj malo razumeti, kako gledamo neko umetniško sliko, skulpturo, arhitekturni objekt. Pri ustvarjanju lastnega likovnega dela pa jih uči, kako lahko sprostijo svoje intuicije, navdih in domišljijo ter kako poleg pridobljenega znanja z likovnega področja uporabiti svojo ustvarjalnost. In seveda … Ko ustvarjajo, jim mora biti toplo pri srcu. Če jim ne uspe, ne smejo obupati, temveč poskusiti znova. Mi smo tam zato, da jih vodimo, spodbujamo, da začutijo, da je nanašati barvo s čopičem na papir ali platno nekaj čudovitega,' je pojasnila nekdanja učiteljica likovnega pouka.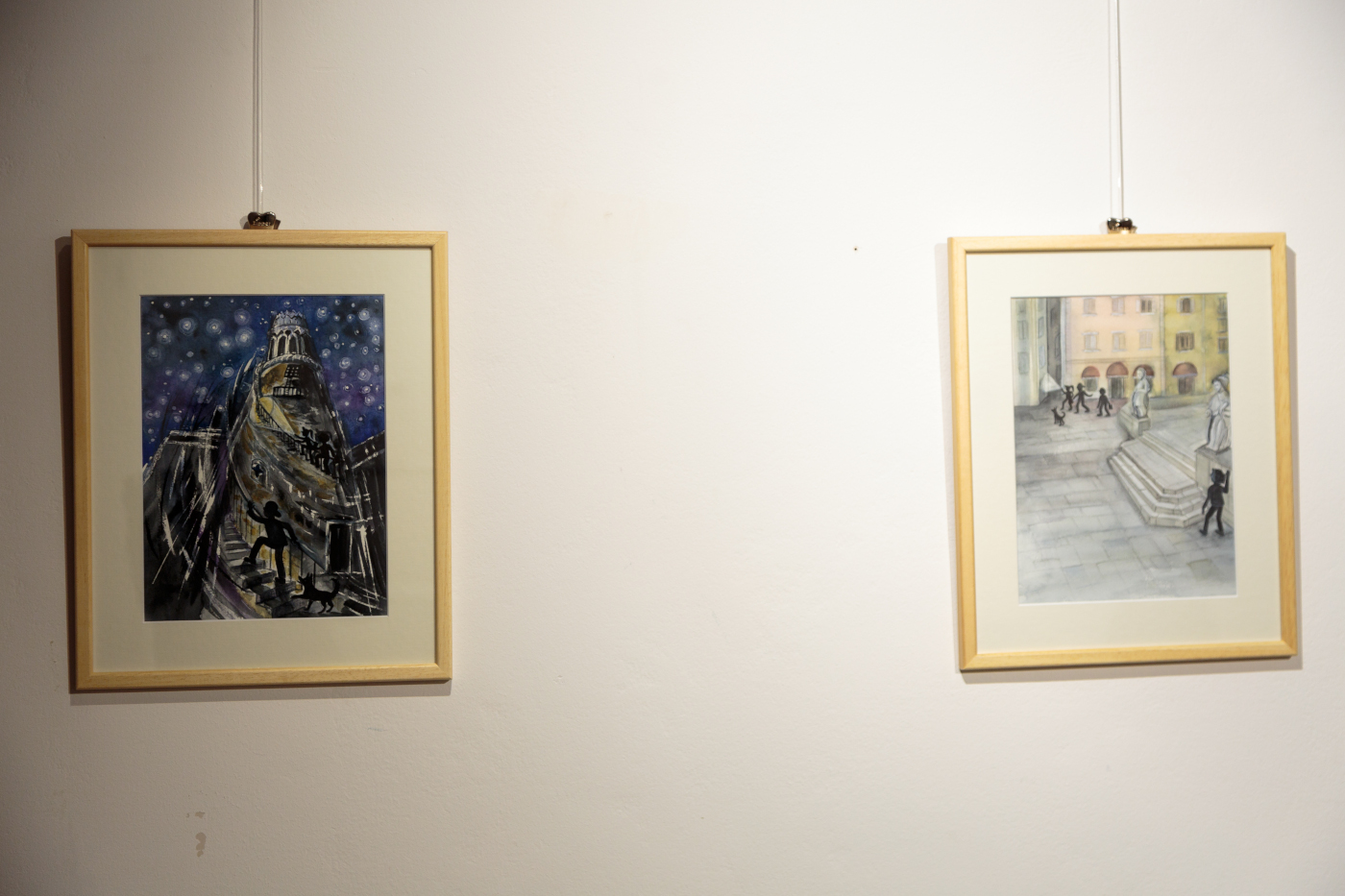 Že v času učiteljevanja je začela tudi z delavnicami za otroke, najprej v koprskem gledališču, ki so jih obiskovali starši z malčki. Kot je dejala Nada, je bilo s slednjimi še posebej prijetno delati.
'Otroci so ustvarjalni po naravi. Pri tistih od šestega razreda dalje se že zatakne, ker želijo risati realistično, in če jim ne uspe tako, kot si predstavljajo in ne dobijo neke spodbude, hitro obupajo, da ne znajo ali ne morejo. Malčki pa so sproščeni in je to del njihovega življenja. Mogoče se celo laže izrazijo z risbico kot z besedami,' je o odnosu otrok do risanja povedala Nada.
Po odhodu v zaslužen pokoj se je še bolj posvetila raziskovanju akvarelne tehnike, ki jo je prvič uporabila tudi pri ilustracijah za knjigo La compagnia del faro/Druščina s svetilnika, ki so v svoji izvirni obliki na ogled v Tartinijevi hiši. Za nečakinjo Katjo, avtorico zgodbe, o kateri pravi, da je učiteljica z dušo in srcem, se je seveda še posebej potrudila.
'Moj cilj je bil, da Katji naredim lepo knjigico. Ilustracije so prav take, kot si jih je sama predstavljala. Realistične, primerne za starost otrok, ki jim je zgodba namenjena. Oni so realisti po duši, ne moreš jim nekih abstraktnih stvari narisati, čeprav jih imam sama zelo rada,' nam je še zaupala teta Nada.
Besedilo in foto: Nataša Fajon